What comes to mind when you think of a transportation unit? Cars, trucks, trains, buses, bikes... there are so many possibilities, and the children seem to love them all! Putting this blog post together, I found so many incredible pictures of transportation activities that we've done... so fasten your seat belt! We're off!
Astronauts and Aliens
games pack. It includes two space themed game boards, each in both a full color and a printer-friendly version, plus a snap/concentration style game, all focusing on learning the letter A - although you could use the space themed game boards with whatever skill you want your kiddos to learn.
redesignrevolution.com
it's a great idea for recycling bottles and making a high interest toy all at once. Who doesn't like free toys?!
While I do believe play is very important for young children, and have offered my students a lot of time to explore their world through play, I know there is also room for learning more academic skills. I believe there is a lot of room for those two philosophies to overlap - so we learned about non-standard units of measurement in a playful way, with these
transportation themed math manipulatives
from Lakeshore learning.
No transportation unit would be complete without cars and trucks, the kind of transportation that our children have the most experience with.
Trains, trains, trains! We love trains! Trains sets, block trains, train crafts, and of course, real trains! I like to approach each theme with a variety of experiences, so there is something that's just right for each child.
Here are a few more vehicle ideas. I've created an "ambulance" from a children's wheeled cart and some posterboard. When we learn about the letter A, they drive the ambulance and say "aa-aa aa-aa" (an ambulance sound) as they drive it. This idea came from a brilliant presenter and author many years ago. I recently gave the book to another provider, and the name eludes me right now. I will remember and post it here!
at funhandprintartblog.com
. Don't you love having so many wonderful ideas at your fingertips? I so love the internet! (I'll age myself for a moment. When I was a teen, the thing I desperately desired was an encyclopedia set, so that when I wanted to find something out, I could just do it, rather than waiting for the public library to open, and walking there to look it up in the encyclopedia! Okay, dated myself, and revealed my nerdiness.)
Another vehicle the kiddos are all familiar with is the bus. This is a great thing to talk about when we're reading the Pigeon books by Mo Willems. I was lucky enough to find a fun
Don't Let The Pigeon Drive the Bus board game
last year, and the kids LOVED it. Board games are a great way to practice taking turns, counting spaces to move, following directions, and cooperating with a group.
Here's a
bus themed activity
that I created to work on subtraction skills...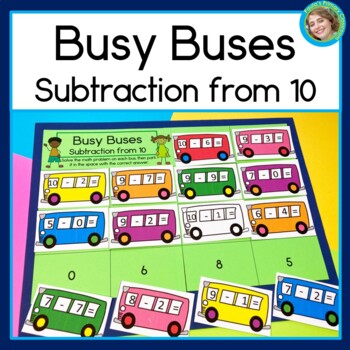 and for children who are beginning to read...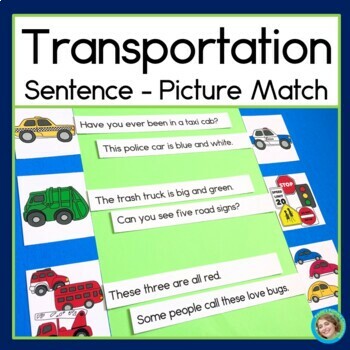 I haven't mentioned ships and boats and submarines yet. Here's an adorable hand print that Ms. Julie came up with for the letter Y. It's the only water-faring vehicle I can remember doing anything for!
Pinterest Transportation Board
either,
so I can see that I'm going to have to work on that. Do you have any favorite transportation ideas you'd like to share? Please leave it in the comments below. Thank you for stopping by Paula's Preschool and Kindergarten!